Massage, acupressure, reflexology and aromatherapy for a range of conditions in relaxing surroundings, Braunton, North Devon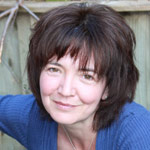 Michele is a fully qualified and experienced complimentary therapist working within North Devon. She commenced training in 1997 initially in reflexology and then continued her studies at the Institute of Traditional Herbal Medicine and Aromatherapy at Regent's Park College, London, qualifying in Therapeutic Massage, Aromatherapy, Acupressure, Basic Clinical Science and Anatomy and Physiology in 2000. Read more

Member of the Complimentary Therapists Association with over 10 years experience
"I had suffered with neck, shoulder and nerve pain in my arm for several months. Michele not only resolved the problem but helped me to identify the triggers. Together we found away for me to continue with my sport and music that prevents the injury recurring."
Tom, Braunton, June 2013
"I have suffered from chronic headaches for as long as I can remember, with headaches lasting 2 to 3 days particularly as part of PMS. I was amazed that after just one reflexology treatment with Michele I was headache free for the whole week even though I would normally have suffered during PMS!"
Julia, Braunton, Dec 2011
"I was surprised and extremely pleased to feel an improvement after the very first session with Michele. I look forward to treatments knowing the benefits it can give me."
Wendy, Braunton, Nov 2011
"I'd tried several different treatments and therapists over the past 10 years. I had been on patches for several years just to cope with the pain in my neck, lower back and arm. I'd given up hope of ever finding relief. Michele restored my faith and I am now pain free something I didn't think could happen."
David S, Braunton, October 2013
"Having suffered on and off with acute and chronic back and neck pain for many years and received various treatments for extensive periods before, it was great to feel improvement after only the first couple of times. Michele didn't just focus on the session itself but helped me to think through my daily routines identifying triggers."
Tony, Braunton, Dec 2011
"I have a stressful and full on job and use sport to relax. Due to a repetitive injury I was in severe pain, unable to sleep. After just one session with Michele I was pain free. Can't recommend Therapeutic Treatments enough!"
Carol, Barnstaple, December 2013
"I hadn't been able to live an active life for a while due a sporting injury. I had tried a couple of other treatments elsewhere before but had found only a little relief. After only 3 massage sessions I started to resume my interests. I go back now once a month and love my treatments."
Ann, Barnstaple, June 2013
---
---
Pricing
Treatments are tailored to individual needs, using a combination of Massage, realignment techniques, acupressure, aromatherapy and reflexology. Treatments last for approximately 1 hour and cost £40 after the initial treatment. Additional charges: £15 is made for the initial treatment to cover assessment, consultation and feedback. Full body massage last approximately 1½ hours and will cost £55. Please call 07854 534765 or use the contact form to enquire.
Available times
Mon to Friday 9.30am to 5.30pm and Saturdays 9.30am to 12pm
Evening appoints are available 2 evenings a week usually Tuesdays and Wednesdays between 5.30pm and 8pm. Appointments outside of these hours are available if necessary.
An additional charge of £10 is made for appointments on Sundays and £20 for appointments on public holidays.
---